Close-up photo below of a Travertine tiled floor installed in a house in the former mill town of Blackburn where simply put the polished appearance had worn off and was now looking dull and unappealing.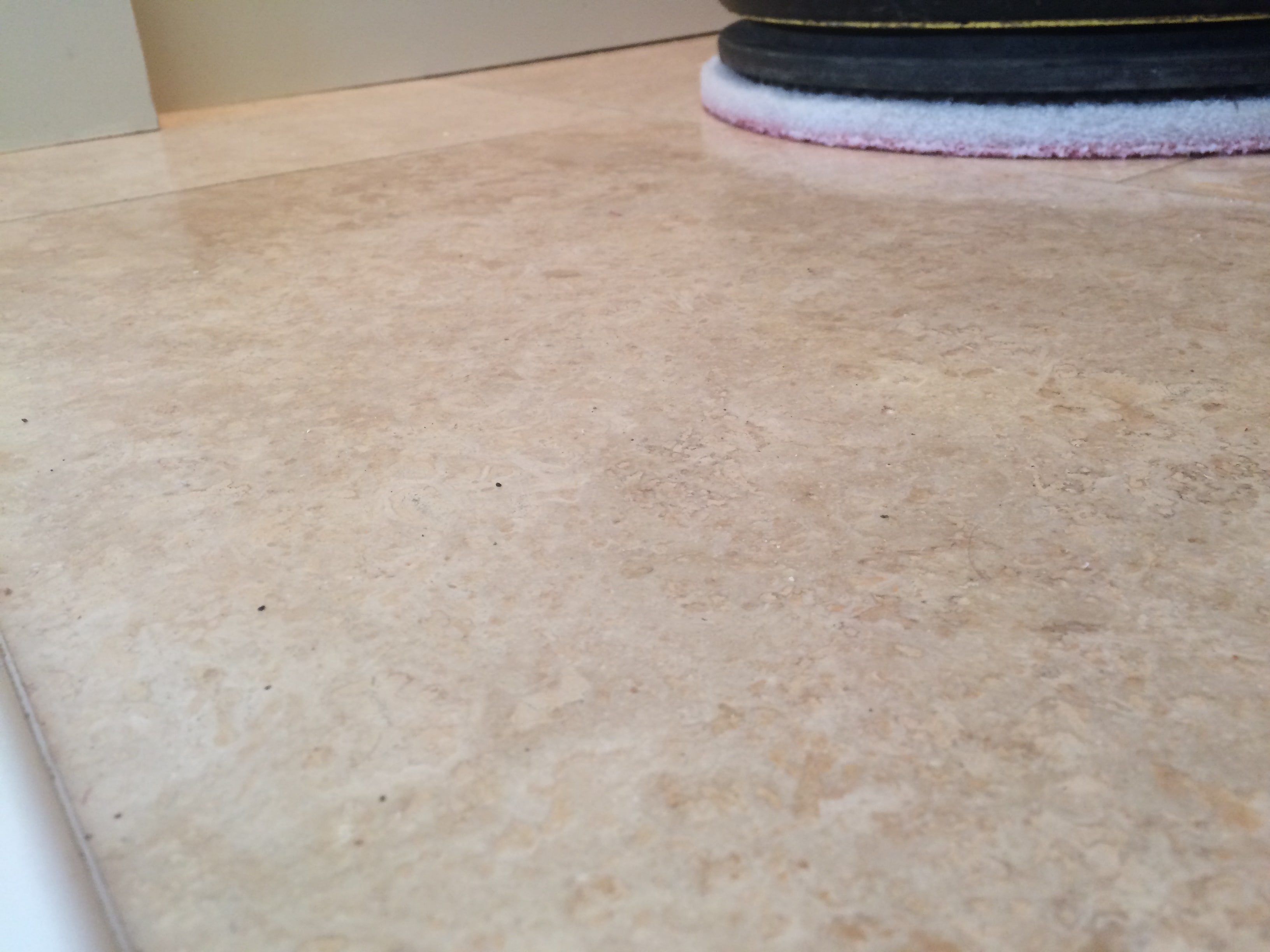 I popped round to the house to take a look and could see that the tiles would need to be burnished to restore the polished appearance. To demonstrate the difference this would make I polished one of the tiles using the
Tile Doctor burnishing pad
system which consists of the application of four 17 inch diamond encrusted pads applied in sequence from coarse to very fine with a rotary buffer. The customer was amazed at the difference and we agreed a date to come in and complete the whole floor in time for the Christmas holidays.
Stripping and Re-Polishing Travertine
On my return I repeated the burnishing process across the entire floor starting with the 400 Grit Coarse Red No.1 Burnishing Pad which strips off old sealers and dirt from the tile. You use a little water to help lubricate and once complete it's necessary to rinse the area with water to remove the soil that is generated. The next step is to start building back the polish with the 800 and then 1500 grit pads which are applied in the same manner.
The floor was then rinsed again with water and I turned my attention to the grout which was scrubbed by hand using
Tile Doctor Pro-Clean
and a stiff brush. The floor was given another rinse and then inspected to ensure I hadn't missed anything. Before leaving for the day I used the wet vacuum to extract as much moisture from the floor as possible.
At this point the customer commented that the floor looked amazing and that the floor never looked this good, even after it was first installed.
Sealing Travertine Floor Tiles
On the second days we used the 4th burnishing pad which is a 3000 grit pad to burnish and polish the surface until it came up looking gorgeous and glossy. With this pad you simply spray a little water on the floor during the polishing process, something we call a spray burnish.
The last step was to seal the tiles using a single coat of Tile Doctor Ultra-Seal which was applied and then buffed in with a white pad to remove any excess. Ultra-Seal is a premium, no-sheen, natural-look, penetrating sealer formulated to provide maximum stain protection.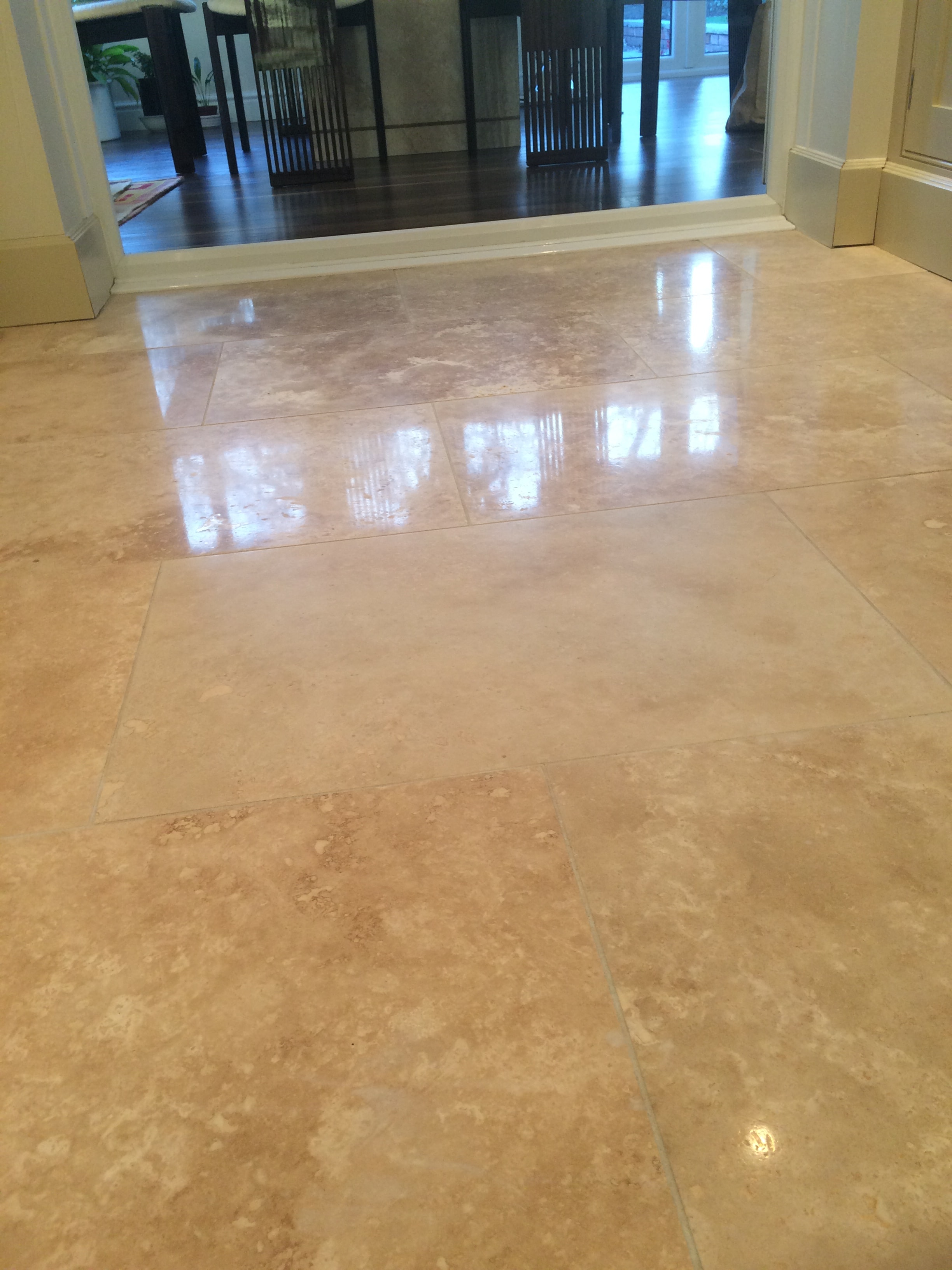 The customer was really pleased with the difference we had made to the floor and before leaving we advised the customer of the best way to maintain the floor using neutral PH cleaners and to avoid strong cleaning products which can erode the life of the sealer prematurely.
Honed Travertine Tiled Floor Polished in South Lancashire